THE LEADING INTERNATIONAL SCHOOL KL MALAYSIA
Welcome to Sri Bestari International School
About Best International School KL - Sri Bestari International School (SBIS)
Sri Bestari International School (SBIS), a new arm to Lang Education Sdn Bhd at Kuala Lumpur Malaysia, held its first Info Day on 3rd June 2017 and has recently commenced its first international school KL intake in September 2017. The expansion of our current education offerings to international education is aiming to meet the growing preference by providing an alternative in understanding and measuring the children's capability based on the British National Curriculum, other than the Malaysian National Curriculum.
Why Choose Best International School KL SBIS?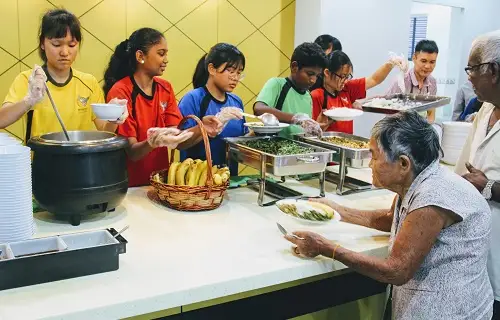 Aims to embed the importance of reaching out to the community, charity, and the nature of giving within our international school KL students.
M.B.A is a platform to cultivate the entrepreneurial mindset among our international school KL students by exposing them to various industries through case studies, analysis of business strategies, excursions, surveys, and interviews.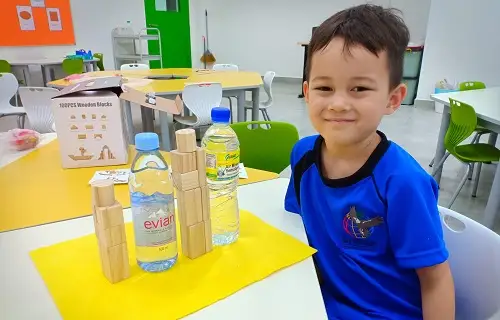 It is thematic learning offered by our international school KL emphasising on three important components – Financial Literacy, Communication & Negotiation Skills and Product Science
SBIS Tag Talk will be part of our international student's journey in helping them to discover themselves with authenticity simply because we believe that "It's the JOURNEY OF REALISATION that determines the STUDENT'S DESTINATION.
S.T.E.A.M - is defined as Science, and Technology, interpreted through Engineering, and the (liberal) Arts, and based in Mathematics. As the best international school KL in Malaysia, we incorporate all the essential academic dimensions in learning, as to prepare our students with problem-solving, critical thinking, computational thinking, project management, and creativity skills.
Chinese is now considered as an important language worldwide because of its increase in presence in the business world. It's always good to learn Chinese in our international school KL to open doors to a lot of other opportunities.
What's Happening in Best International School KL?
Thank you parents for your support ❤
Appreciation Message
From The Parents
Encouraging words are good medicine for the soul – Lailah Gifty Akita
Prestigious International School KL FAQ
Where is Sri Bestari International School located?
Sri Bestari International School (SBIS) also known as the most reputed school in Malaysia is strategically located in Bandar Sri Damansara Kuala Lumpur, the location of the city conveniently between Kepong, Desa Park City, Sg Buloh, Petaling Jaya, and Shah Alam. It is easily accessible by different roads and highways. For directions and location map, click here.
When does SBIS International School KL's academic year begin?
The academic year of SBIS International School KL begins in September with an orientation program held at the end of August.
When does SBIS International School KL enrollment begin?
Parents are encouraged to register SBIS international school KL early, as soon as they are certain. Interested applicants can download the form here and email the completed form to info_sbis@bestari.edu.my. SBIS international school KL applicants will then be required to sit for an entrance test and will be called in for an interview.
What is SBIS International School KL's approach toward student discipline?
Practising good manners is a reflection of one's upbringing. We expect all students to be respectful in SBIS international school KL. They should be mindful in treating all members of SBIS international school KL's community with equal respect, whether in person or via social media. SBIS international school KL aims to build and maintain a strong positive relationship between all the members in the school community. School rules are in place to ensure students value discipline and good moral values in order to maintain a safe and harmonious environment. Hence, SBIS international school KL students are equally bound to school rules which serve as a mean to foster discipline and good moral values.
What are the security measures taken at SBIS International School KL?
At SBIS international school KL, your child's security is of utmost priority. We have 24-hour security guards and CCTV surveillance. The school gate is closed after 8:30 AM and will be opened half an hour before the school's dismissal time. Access to SBIS international school KL is strictly limited to authorized personnel and guests. Prior appointments with SBIS international school KL or the office are highly encouraged. Guests have to register at the security guardhouse and obtain a visitor's tag before entering the international school KL compound.