The management of SBIS is led by the leadership of a dedicated, professional team, with the objective of offering the best international education to the community. Contact us now for more information.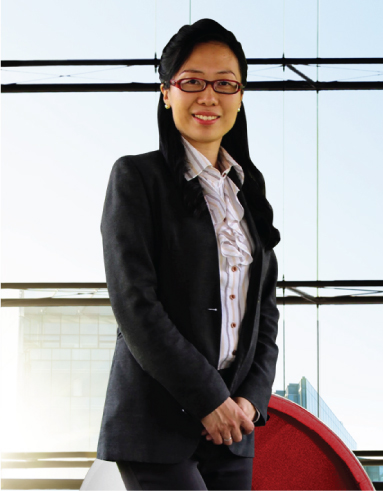 Dr. Wong Siew Chin

Principal
Ph.D in Management and Education Policy (University of Malaya)
Master in Business Administration (Monash University)
Master in Analytical Chemistry and Instrumentation (University of Malaya)
Bachelor of Science (Hons) in Chemistry (University of Malaya)

The Principal of Sri Bestari International School,  the leading international school KL, Dr. Wong Siew Chin holds a Bachelor of Science (Hons)
in Chemistry (2002), a Master of Science in Chemistry (2006) and a Doctorate in
Management and Education Policy (2013) from University of Malaya before obtaining her second Master's
degree in Business Administration (2017) from Monash University.



Dr. Wong has more than 15 years of work experience in the private education industry. Prior to joining Lang Education Sdn. Bhd, Dr. Wong was with Cempaka International School where she helmed various academic and management positions over the past 14 years, from an A-Level teacher to becoming the Head of A-Level (Cambridge International Examinations) and later as a Principal in Cempaka Schools (National and International Schools), Cheras campus.
Dr. Wong believes that children should be reminded to remain true to themselves and be intentional in building their own identity—to know their calling in life, to learn how to do it well and to create value in the world. A mother of two and still a teacher at heart, she considers it a privilege that her students and children define her identity.



"The greatest test in life is LIFE itself, therefore your greatest competitor is the person you were yesterday." – Dr. Wong Siew Chin

Less
Ms. Komal Khorana

Deputy Principal (Academic)
Master in Education, School Leadership (Open University Melaya) (ongoing)
Bachelor in Education TESL (Hons) (Management and Science University)
Diploma in Social Science Counselling (College Tunku Abdul Rahman)
Ms Komal Khorana started her teaching career in 2008 after completing a B.Ed. (Hons) TESL. She initially worked as a Key Stage 2 class teacher, taking responsibility for pastoral care. She was appointed as the Vice Principal in 2013. During her tenure at her previous school, she created an atmosphere to students for multifaceted development, where children are encouraged to channelize their potential in the pursuit of excellence.
As the Head of Primary School in SBIS, her role is to inspire and motivate the Primary staff and children to achieve the highest educational standards. In our curriculum, the student is the primary focus and each child is involved in the learning process. She leads and manages all aspects of the daily routines and running of the Primary school. As an experienced educator for more than 12 years, she is passionate about providing an environment which ensures that all children have an opportunity to discover their interests, develop their skills and become the best possible versions of themselves.
"Teamwork is the hallmark of Sri Bestari International School. I am very sure through collaborative effort we can achieve more to benefit our students who are the future leaders of tomorrow."
Less
Dr. Leong Koon Wah

Deputy Principal (Co-curriculum& Special programmes)
Ph.D in Education (Asia e University)
Master in Business Administration (UKM)
Bachelor in Engineering (Hons) (University of Nottingham)
Dr. Leong Koon Wah started his teaching career in 2005 after completing a B.Eng (Hons) in Electrical and Electronics Engineering at the University of Nottingham, UK and Master of Business Administration (M.B.A) at Universiti Kebangsaan Malaysia, Malaysia. In 2019, he obtained Doctor of Philosophy (PhD) in Education at Asia E University, Malaysia.
Dr. Leong initially worked as an Upper Secondary Mathematics teacher, taking responsibility for teaching exam year students to achieve good Mathematics result. In 2016, he was promoted as Head of Mathematics Department and taking up the role of Principal in 2017.Dr. Leong joined SBIS in 2019 as Head of Secondary with responsibility for academic matters and student achievement in secondary school.
Less
Professor Dr. Kamila Ghazali
Associate Vice-Chancellor
(International)
University of Malaya
Dato Dr. Sharifah Maimunah Syed Zin
Consultant STEM Education
Unit International Science
Technology & Innovative
Centre for South-South
Cooperation under the
Auspicious of UNESCO (ISTIC)
Former Director of
Curriculum Development, MoE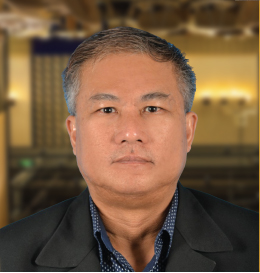 Datin Roslina Abdul Manap
Former Head of Accounts
of Sekolah Sri Bestari
Lawyer at Jeff Leong, Poon
and Wong Associates
Dato Dr. Sharifah Maimunah Syed Zin
Consultant STEM Education
Unit International Science
Technology & Innovative
Centre for South-South
Cooperation under the
Auspicious of UNESCO (ISTIC)
Former Director of
Curriculum Development, MoE
Professor Dr. Kamila Ghazali
Associate Vice-Chancellor
(International)
University of Malaya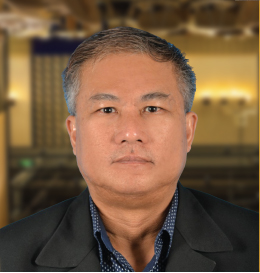 Datin Roslina Abdul Manap
Former Head of Accounts
of Sekolah Sri Bestari
Lawyer at Jeff Leong, Poon
and Wong Associates
Administrative and Academic Team