Let's Hear What Our Parents Had To Say
SBIS constantly received positive feedback from the parents of early year children, primary school students,
and secondary school students. Here are some of them.
"Both my husband and myself noticed a remarkable difference in our son since he joined SBIS. The biggest change, he is now more responsible than before, and more independent. Well, he is at a threshold from tween to teen, hence the change could also be part of him growing up to become a young adult. However, as he spends more time in school during weekdays, we feel SBIS is a good catalyst during these early years to develop him in a wholesome manner.

Sartesh indicates that he enjoys going to SBIS as his teachers are his mentors and are genuinely interested in helping him. He has a small number of classmates in the class and they have become a close-knit group. They even meet outside school hours to bond with each other. Overall, he is happy!

Sartesh has moved to an important phase in his academic education whereby the foundations assimilated here will help him in his Year 10 and Year 11. Hence, it is important for us as parents that he is equipped with the right skills and there is a platform to help him develop his talents fully. We feel SBIS is supporting Sartesh and me as a parent to reach to this goal. The teachers are committed and most importantly open to help the child. "
"I decided to enroll my son for the Sept 2017 intake in Sri Bestari
International School KL
even though it was a new school, and now after a few months of witnessing his development, I couldn't be happier or prouder.
The interaction between both teachers and students is truly remarkable. The students are always encouraged to seek for the better and to give their best! School days seems to be structured and there is a good balance between learning and leisure.
Recently, during their CNY Celebration, I was amazed by the event and loved every part of it! The hard work from the team - teachers and students really showed on that day. I was impressed with the teacher's commitment and enthusiasm towards the students especially when the teacher takes a lot of interest in their school life and activities outside of school.
I am very happy with the progress Jack has made since joining in September last year, and I'm sure he will continue growing in this school year by year. My son has shown great abilities and a higher level of confidence, and he is proud to be a member of this school. "
"I am very pleased with the positive development I see in my daughter Alesha. After being at SBIS for just a few months, she's able to speak with confidence, present and even perform in front of an audience. I am constantly surprised by her hidden abilities, which I truly believe is largely owing to the methods and guidance she is exposed to at SBIS.

The subjects covered in the syllabus and the co-curriculum activities definitely allowed her to have a wider perspective, broaden her outlook on things and encourages her to think out-of-the-box.

In SBIS, she also has to be very disciplined, therefore it has prepped her well in terms of time management and taking care of herself. I am beyond glad that we made the decision to enrol her into this school. "
In my opinion, overall I would say that the school is good. The main factor would be the environment itself which is really clean, refreshing and full of greenery. The scenery definitely creates a pleasant place for the students to study and focus.

As for the teachers, I appreciate the balance that they keep with students, being strict and nice towards them. The students are also well-occupied with sufficient assignments and projects to handle which allows a growth mindset.
As everyone is affected by the Covid-19 pandemic, SBIS has also run classes and activities online during the MCO period. Let's hear from the parents.
THANK YOU PARENTS FOR YOUR SUPPORT ❤​
Appreciation Message
From The Parents
Encouraging words are good medicine for the soul – Lailah Gifty Akita
Students with The Greatest Improvement
Early Years and Primary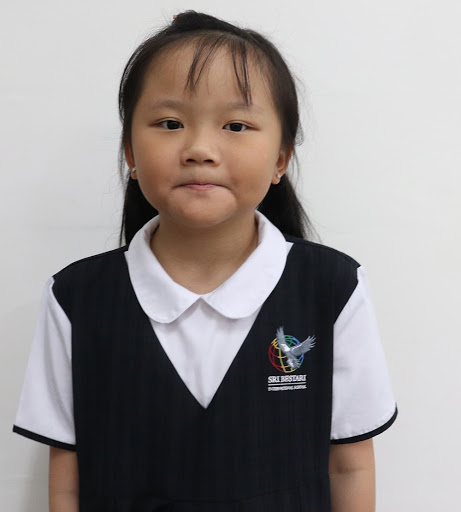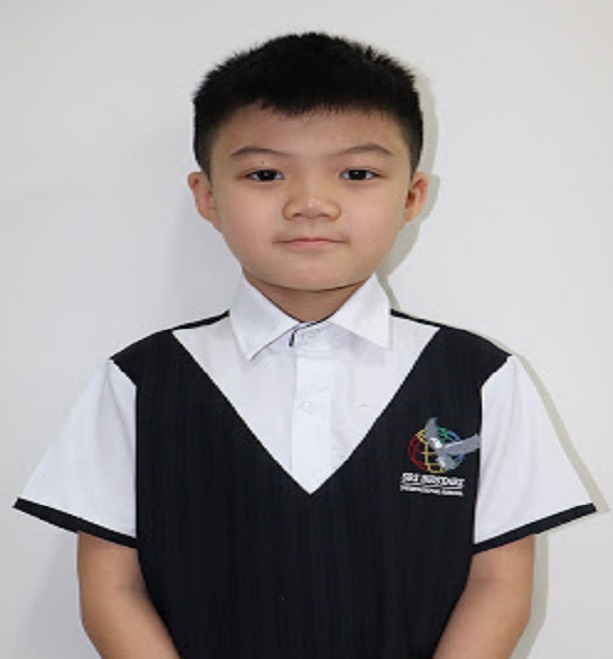 Hala Saeed Hasan Bamashmos
Students with The Greatest Improvement
Secondary